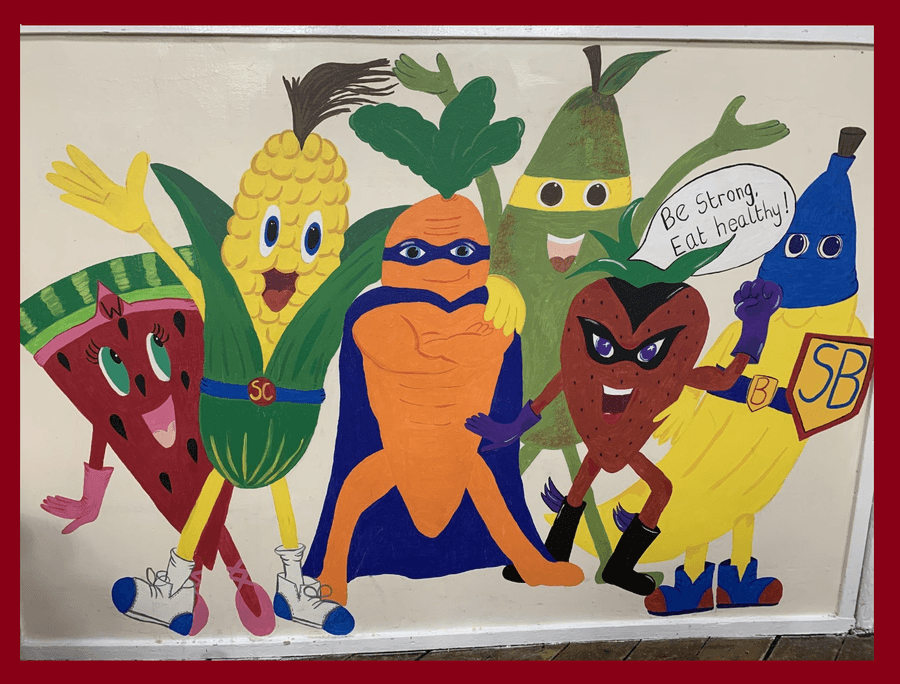 Menus
Breakfast
Variety of cereals: Shreddies, Wheat Puffs, Weetabix, Cornflakes, Rice Crispies or Cheerios

Toast with butter or jam

Ready-Brek

Fruit juice: apple or orange

Milk is available to drink

Yoghurt




3pm Snack
Wraps and pitta breads, both served with a choice of Ham slices, cheese or jam.

Toasted Bagels, crumpets or muffins all served with butter or jam.

Crackers with butter or cheese.

Brioche, waffles or pancakes.

Salt and vinegar rice cakes.

All served with a selection of the following:

Fruit, cucumber, carrot sticks, bread sticks, raisins, tomatoes or pretzels.

A selection of yoghurts are also available.

Water or squash is available to drink.